Optimise the award process.
Speedier sub-works contract management.
Award sub-works contracts rapidly. The automatic proposal comparison mechanisms allows you to take speedy decisions and always based on consolidated information.
Get rid of the administrative burden. PRIMAVERA Construction provides sound price analysis mechanisms which optimise proposal control and sub-works contracts' negotiation.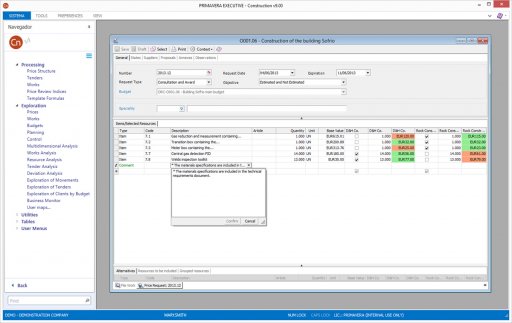 Strict financial control of each Project/Works.
Find out the costs and income in detail.
Get a precise idea of which Projects/Works you should concentrate your efforts and investment on. Consolidate the investment strategies with reliable information to support decision-making.
Easily identify the consumption associated with each Project/Works: the resources involved, the requisitions made, the invoices generated, the advances and bank guarantees, the subsidies and financing.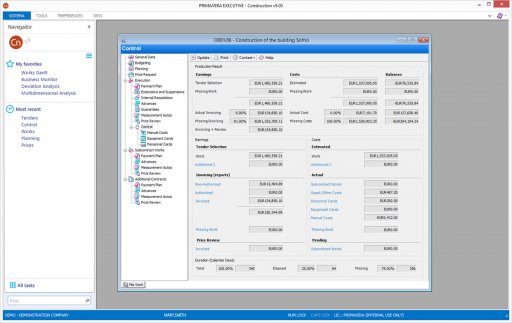 Accelerate the return on investment.
Extract the maximum profitability of each Asset.
Increase availability and the durability of your assets and facilities with Valuekeep.
Optimize performance organization with a solution that allows it to extract the maximum profitability of each asset.
Effortlessly comply with the international maintenance standards. Further speed up the work of the teams and reduce maintenance costs with a simple and intuitive solution, that speeds up processes.


Do you still manually manage all purchasing processes?
You don't need to spend time or resources on requests, approvals, requests for quotation, evaluation of proposals, registration of orders and other processes time-consuming purchasing management.

See how simple it is to automate the entire process with applications developed quickly on OMNIA Platform.