The Cloud ERP that frees your business
With ROSE Business Management you gain the freedom you seek to manage your business successfully. The freedom to work anywhere. The freedom to focus exclusively on business growth. The freedom to pay only what you consume.  The freedom to give access to information to anyone who wants/needs it.


With this Cloud ERP you release the weight of system maintenance, data security concerns, updates and monitoring of tax modifications. Try ROSE BM and save time to enjoy life as you prefer.
Access to information anywhere
Make decisions wherever you are. On your phone, tablet or other internet-connected devices you always have information about purchases, inventory, sales, current accounts, treasury or financial results at hand.
Smart technology that helps anticipate results
Artificial intelligence and machine learning mechanisms prepare management analysis and result predictions so that you can monitor performance and act quickly, making quick, sustained and forward-looking decisions.
Maximum productivity in each operation
Customizing a desktop depending on the profile of each role, insights into operations, a dashboard with a task planner and execution timings all boost the productivity of each team member.
Solid management control tools
Performance indicator monitoring mechanisms (KPIs) and a solid multidimensional accounting structure allow you to control all spending, from a global perspective to the smallest cost center.
Global and integrated management of business processes
All processes and operations are so integrated that they guarantee you global activity control, from purchases, sales and inventory, through assets, accounting, treasury, to legal and fiscal reporting.
High data performance and security
Enjoy a full service that ensures you permanent solution availability, maintenance, continuous automatic updates, tax compliance, and full data protection ensured by Microsoft Azure.
Want more info on this solution?
Contact us!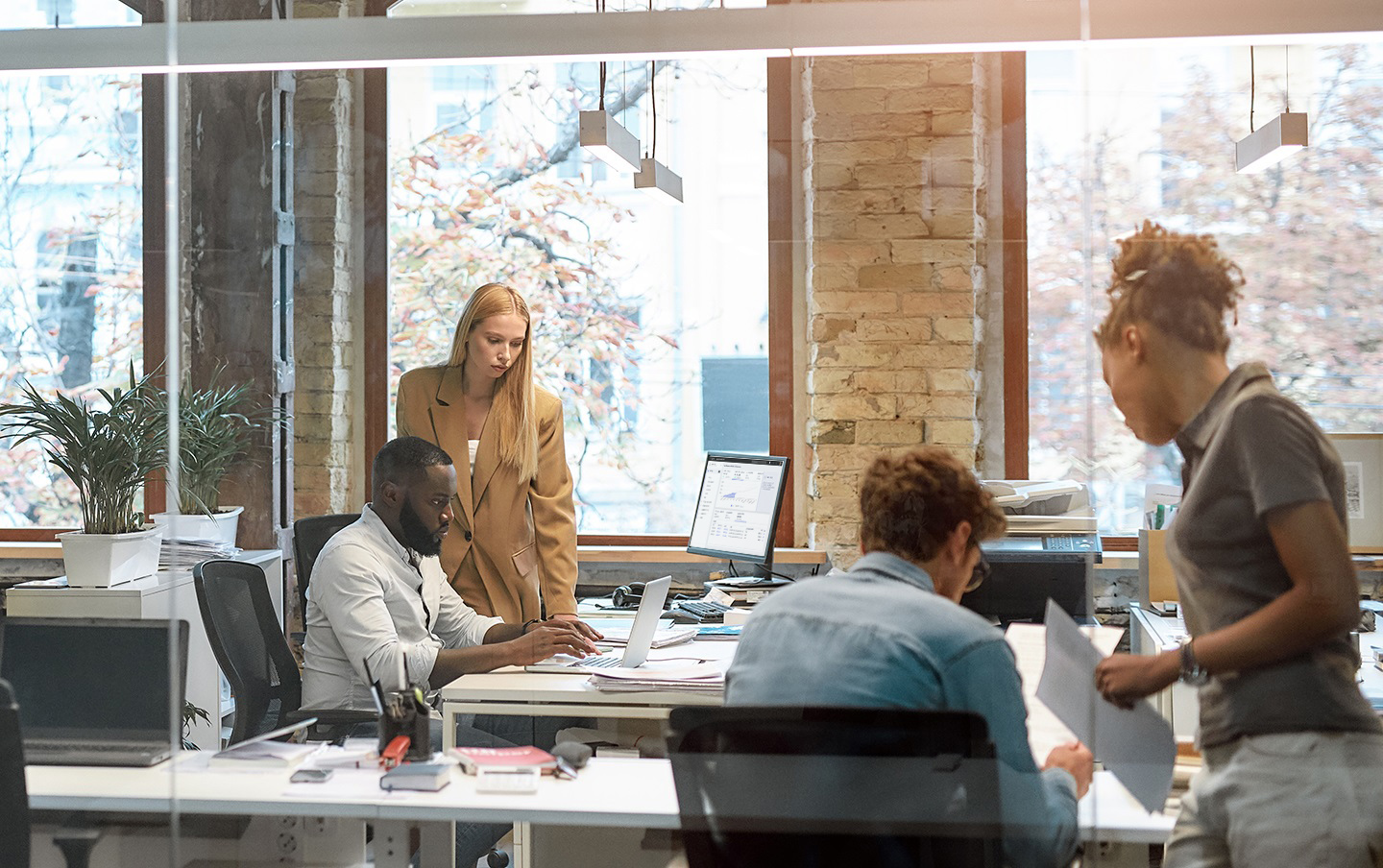 Treasury
Track your company's financial health through the analysis of average receipts and payment times or outstanding amounts.
Sales reports
Access dashboards with sales evolution and their comparison with previous periods, analysis by seller, regions, or products.
Cost reports
Learn how much you've spent on purchases, personnel expenses, external supplies, and evolution over time.
Inventory status
Get stock analysis and exchanges between warehouses, supply needs, and other indicators.
Profitability
See the evolution of results over time and know where you can intervene to increase profitability.
Performance
Monitor established performance indicators (KPIs) to easily understand when it's time to make decisions.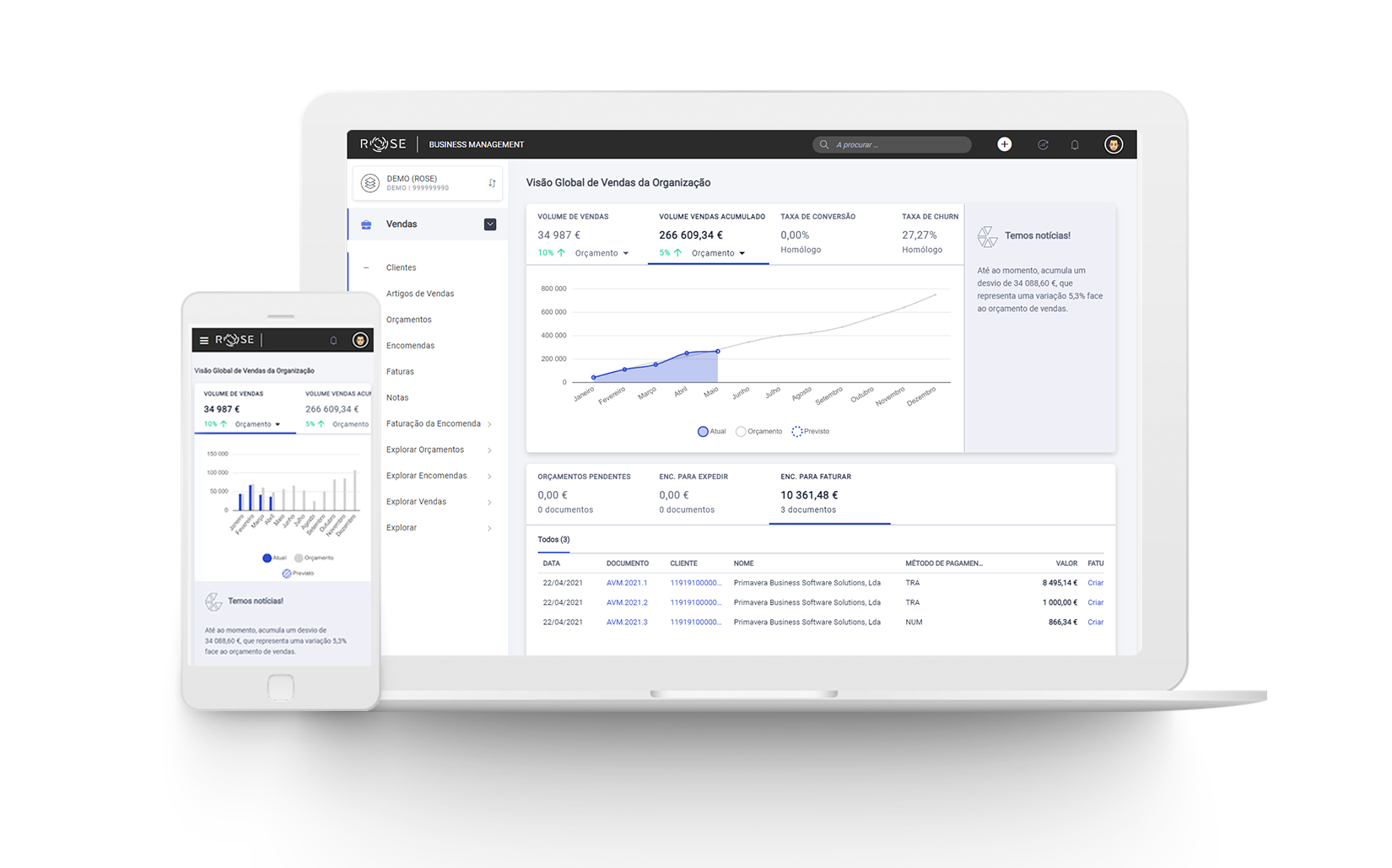 A Cloud ERP that is also smart
A good manager needs data to decide. With this smart management software you have performance indicators, analyses and forecasts of results, which help always make the best decisions.


A set of dashboards with sales analyses, profitability ratios, inventory summaries, sales treasury, cost reports or overall performance analyses will ensure sustained, sound and secure decisions.
Earn the freedom to manage in the cloud, wherever you want!
Enjoy all the advantages that an ERP Cloud has to offer you


Lower costs
All you need is an internet-connected device to access the solution. The upgrade and maintenance costs are our responsibility and only pay what you use, first use and only then pay, in smooth monthly fees.
Safety
A team of experts monitors the database 24/7; performance is guaranteed by Microsoft Azure, a globally recognized provider, and is also guaranteed to back up and redundant the database in data centers with different locations.
Management support
Access a set of analyses, alerts and forecasts that allow you to monitor performance and anticipate results, providing you with the information you need to act quickly and make better decisions.
Agility
Gain quick access to information anywhere. ROSE BM is prepared to bill in multiple currencies and easily integrates with other applications, platforms or systems, ensuring you centralized business management.
Consultancy
Enjoy the support of a PRIMAVERA-certified technology partner who will always be at your side to ensure the permanent operation of the solution and the right advice so that it can evolve in the digital age.
Help center
You also have at your disposal an online platform with numerous contents such as videos, FAQs, articles and tips that help you get the most out of this solution and evolve your business.